How I Started Jump Rope From 0 to 1000 Per Day
I was not a fan of jumping rope. In fact, I don't remember doing jump rope in my early childhood as well. Maybe once in a while, I've tried it when I was small. But after I grew up, I never really thought of doing jump rope as an exercise. In this detailed post, I've shared how I started jump rope from being an absolute novice.
But after I got myself admitted into Shin-Kyokushin Karate School, which is also known as KO Fight Studio, I had to try jump rope every other day. Because in the belt test, I had to perform 300 jump rope at once.
If you want to know my experience doing karate, then you can check the article here.
But in this post, I just want to talk about jump rope and how I got started.
In the beginning, I could only do 4 or 5 jump rope at once; I kid you not. After doing the highest 5 jump rope, I used to lose my balance and fell on the ground. That time I used to think how on earth am I going to do 300 jump rope at once.
So, I used to practice in my home every single day.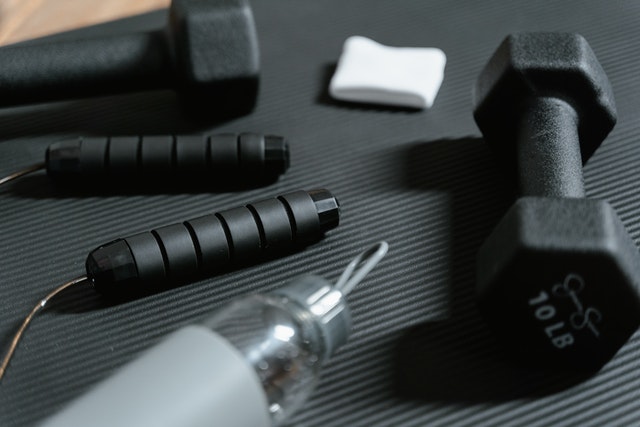 There's a philosophy in my life. I try to make everything a campaign in my life. I know you don't understand what I'm saying, so let me break it down to you.
So basically, every time I try to achieve something, I do that thing every single day on a small scale. I try to make it a habit. When I'm comfortable with the frequency, I just increase the number.
Suppose I wanted to be good at jump rope. I simply used to jump rope every single day. I used to do 10 jump rope. Not more than that. I did that for a month. Then when I was comfortable with that, I increased the number. From 10 jump rope per day, it became 20; then it became 50, then it became 100.
Do you want to know how many jump rope I do now per day? You will be shocked. Well, let's take a moment and guess the number.
Don't cheat, okay?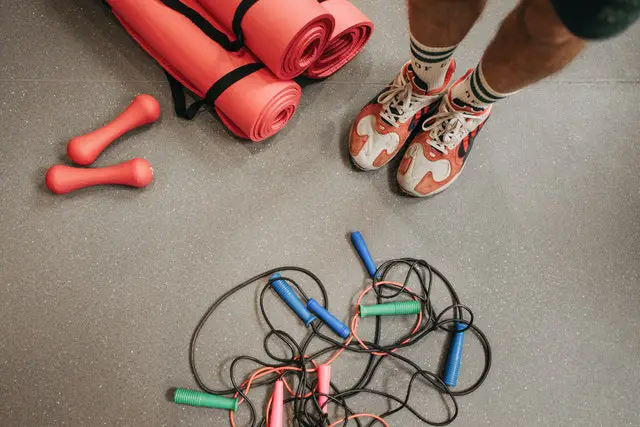 So the answer is 1000. I do 1000 jump rope every single day. I take a break once in a while, don't worry. But getting this 1000 wouldn't be possible if I had not taken those baby steps.
It was that initial 10 jump rope per day that boosted my confidence. When I was confident that Yes, I could pull off 10 jump rope per day easily, I increased the number.
Goals don't motivate me. While having a goal definitely helps. You can see where you're heading in the long run. But making something part of your routine will make you successful. That's what I believe. At least, that's what helps me and how I operate.
By jumping rope every day, I can see instant energy in my body that I can't express. My entire body gets lightened up. I can actually feel the positive vibe.
It's a workout that works on my entire body. Almost every part of my body can participate while jumping up and down. It's part of my life, and I can never go back.
I want to talk about a YouTube Channel named "Jump Rope Dude". This channel is dedicated to jumping rope only. This channel motivated me a lot in terms of jumping rope. When I was interested in jump rope, I searched on YouTube if there was any channel for it.
Then I found Jump Rope Dude. The channel has over a million subscribers and almost 813 videos. It inspired a lot of people to pursue this exercise in their day-to-day life. If you check their channel playlists, you will be amazed at how many topics they covered.
There are how-to videos, which basically show how to do different types of jump rope exercises. People have many questions regarding jump rope. For that, they have Q/A videos.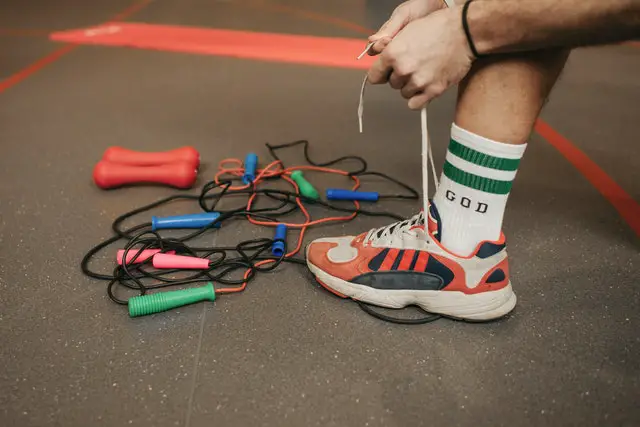 If you're a beginner, there are videos for you. If you're an advanced-level athlete, there are videos for you. Basically, there are videos for every genre out there.
Also, personally, I like transformation videos most. It's that type of video where people document their journey. They show us what they looked like before doing jump rope and after doing jump rope. I find it really entertaining.
Many people think that one needs to have the best quality jump rope to start this exercise. But this couldn't be far from true. I started my jump rope journey with the simplest jump rope out there. It was so cheap that I didn't know what to say. That jump rope is still serving me.
But having a good quality jump rope can help as well. If you want to invest in a good one, then definitely go for it.
When people start doing jump rope, they tend to watch a lot of YouTube videos. These videos have crazy challenges. Don't feel paranoid looking at these videos. You don't have to perform 20 minutes while doing this exercise. If you can do only 10 seconds, then go for it. It's a start. Anything is better than not doing.
Another thing I want to add is jump rope is not just for girls. A lot of people have this belief in mind that girls can only play jump rope. It's not true. Everyone from every industry can play this sport and improve their physical condition by doing so. So, next time someone tells you this is girl's exercise, you know what to say.
If my writing hasn't convinced you, you can check out my other content on the benefits of jump rope. There I've discussed 11 benefits that you can gain by simply jumping rope. How cool is that, right?
Also, check out some other categories if you're interested, such as running tips, skateboarding, bouldering, etc.
Did my story motivate you a little? Comment below.