Everything You Need To Know About Saudi Arabian Grand Prix
Ferrari is now leading the constructor championship with 44 points after the Bahrain GP. I've written a detailed post on Bahrain GP 2022 that you can check if you want. Now on the calendar, the next race is the Saudi Arabian Grand Prix. Before the race starts, I will provide you with some insights into the track so that you can get familiar with what you're going to experience this weekend.
If we take a look back on the result of the 2021 Saudi Arabian GP, we can see that both Mercedes and Red Bull got podiums. Red Bull definitely wants that result to happen again because right now, they are not in a very good place in the constructor championship.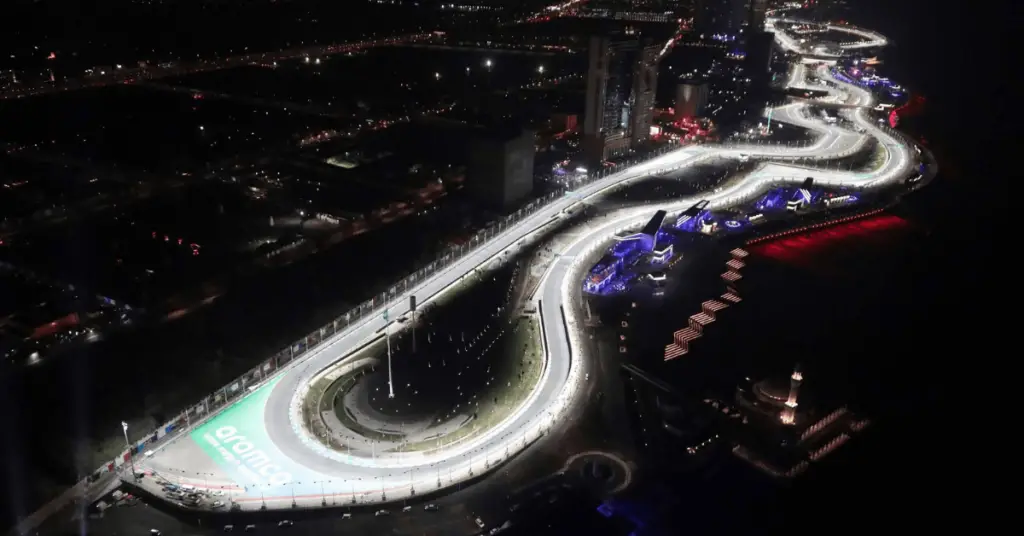 If you don't know, let me tell you, Saudi Arabian GP is considered one the fastest street tracks in F1. Famous circuit designers Hermann Tilke & Carsten Tilke designed this race track. Tilke also designed Shanghai, Sochi, Bahrain, Circuit of the Americas.
This race track has a lot of corners. A total of 27 corners will make it quite hard to race for the drivers. The race is surrounded by concrete walls. There are also 3000 safer barriers at the side of the track.
What is safer, you may ask? It is a combination of steel and foam to absorb the maximum impact from the cars to keep it safe. It's very necessary to keep the drivers safe.
There's a new circuit being made in Qiddiya. But it is not finished yet. We can hope to see it in 2023 if everything is finished by that time.
Btw, fun fact, do you know that Lewis Hamilton broke another record set by Michael Schumacher. He now has the most consecutive season scoring an F1 podium.
Can you guess the number of the season? It's 16. He's been playing and winning podiums for 16 F1 seasons. It's crazy, right?
Now, let's get back to the main topic. There are multiple changes happening this year in the Saudi Arabian Grand Prix. As I've already mentioned, there are tons of corners on the race track.
Those corners make it very difficult for the drivers to see what's waiting for them at the end of the corner. As they are driving at high speed, sometimes it's impossible to see clearly in corners.
That's why the track is now wider in some corners. This way, they will be able to see more clearly and keep their desired pace at the same time.
We all are anxious about who takes the pole position this time. Last year we saw Max Verstappen making contact with the wall. Lewis Hamilton got P1 and Valtteri Bottas got P2. Will Max learn from his mistakes last year and get pole position this year? That we can find out on Saturday.
The Saudi Arabian GP only had 1 race, and it was won by Lewis Hamilton. Can Max be the 2nd winner of this GP? Red Bull really needs to gain some points.