Bahrain GP 2022 | Amazing Start For Scuderia Ferrari
Formula 1 2022 session is finally here. This year we'll experience a total of 23 races. I was very excited when I witnessed Bahrain GP 2022. I've been seriously following Formula 1 for the last 4 years. This year, I'll write 23 full-length articles just for the 2022 season.
Many changes are happening in Formula 1 this year. You can check the change in this article. But more on that later. Let's dive into what happened in the Bahrain GP.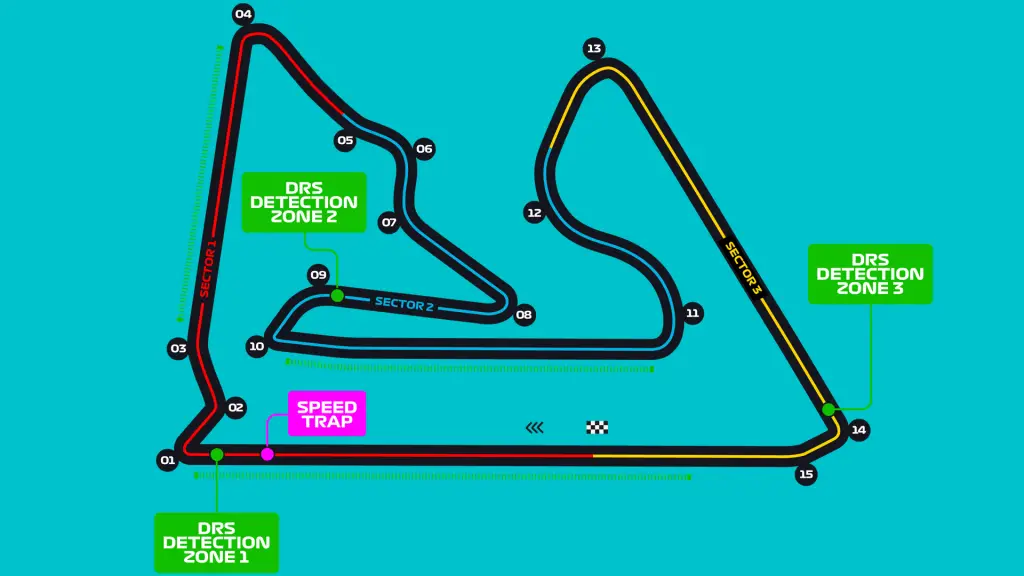 So I'll talk about all the teams one by one.
Drivers Championship Standing After Bahrain GP 2022
| | | | |
| --- | --- | --- | --- |
| Rank | Driver | Team | Points |
| 1 | Charles Leclerc | Ferrari | 26 |
| 2 | Carlos Sainz | Ferrari | 18 |
| 3 | Lewis Hamilton | Mercedes | 15 |
| 4 | George Russell | Mercedes | 12 |
| 5 | Kevin Magnussen | Haas | 10 |
| 6 | Valtteri Bottas | Alfa Romeo | 8 |
| 7 | Esteban Ocon | Alpine | 6 |
| 8 | Yuki Tsunoda | AlphaTuari | 4 |
| 9 | Fernando Alonso | Alpine | 2 |
| 10 | Guanyu Zhou | Alfa Romeo | 1 |
Constructor Championship Standing After Bahrain GP 2022
| | | |
| --- | --- | --- |
| Rank | Constructor | Points |
| 1 | Ferrari | 44 |
| 2 | Mercedes | 27 |
| 3 | Haas | 10 |
| 4 | Alfa Romeo | 9 |
| 5 | Alpine | 8 |
| 6 | AlphaTuari | 4 |
| 7 | Aston Martin | 0 |
| 8 | Williams | 0 |
| 9 | McLaren | 0 |
| 10 | Red Bull | 0 |
Ferrari
This season Ferrari has the best engine, period. We've all seen their performances in the qualifying and race. Both Charles Leclerc and Carlos Sainz got podiums in the race. 
Charles Leclerc wanted to win for a really long time, and finally, it happened in Bahrain. Carlos Sainz was the perfect partner, and there can't be a better duo. 
Charles Leclerc scored 26 points and Carlos Sainz got 18 points. Leclerc is now leading the drivers championship, and Ferrari is leading the constructor championship.
Red Bull
For most of the race, we saw Max Verstappen holding position 2. And Sergio Pérez was holding the position 4. I really thought that Max would get the podium. He could even win the race.
The way he was constantly giving pressure was good to watch. But in the end, he just lost control of his car, and we could see Lewis, Russell and everyone crossing Max.
Pérez was still in the race, but even he couldn't finish the race. As a result, Red Bull scored 0 points. It was indeed a sad day for Christian Horner.
Mercedes
The 8th time constructor champion Mercedes didn't have a smooth start in Bahrain GP. For starters, they no longer have Valterri Bottas in the team. George Russell is the new addition. 
7th-time world champion Lewis Hamilton seemed confident, but the car he's driving this year is not looking good so far. It doesn't have the pace like Ferrari and Red Bull.
Still, Lewis managed to get his podium, and Russell finished the race in P4. But to remind you, that was only possible because both Red Bull drivers retired their cars. Had they not retired both cars, podium would be a dream for Mercedes in Bahrain GP.
I hope they can resolve the car issues as soon as possible. I'd like to see Hamilton getting his 8th world championship. And then I want him to retire.
Russell was quite comfortable with the car, and I think he will score some good points for the team in the 2022 season. So far, Mercedes is holding 2nd position in the constructor championship with 27 points.
McLaren
It was simply not McLarens day. I personally like Daniel Ricciardo a lot. He is the most charismatic driver out there. It's his 2nd year with McLaren, but it seems he really is struggling with the car. 
He just recovered from Covid. There was a chance that he won't take part in the Bahrain GP because of that, but he tested negative at the last moment, and we got to see him in the car. 
Lando Norris did great last year. But in the Bahrain GP, that performance was not seen on the track. Both Mclaren drivers finished P14 P15 in the race. 
McLaren got no points, and it was really sad to see them heartbroken. I'm sure they will fix the car issues and come back stronger in the next race.
Haas
I never thought I'd be writing this, but Haas is currently 3rd in the constructor championship. Haas removed their last driver Niketa Mazepin who was not delivering and signed a contract with Kevin Magnussen.
Kevin finished P5 and scored a whopping 10 points for the team. Kevin was so happy, and if you're an F1 fan, then you'll surely love this diversity. You may love the top drivers, but whenever an underdog manages to grab such good points, you can't help smiling for the guy.
I feel very happy for the team principal Guenther Steiner. For the longest time, I've seen Guenther sad and unhappy. But now the table has turned. I'm happy for them.
Mick is also doing good. It's his 2nd year in F1, and he got a really nice teammate to learn from.
AlphaTauri
It was unfortunate, but Bahrain GP 2022 had an accident. Pierre Gasly was driving good, and all of a sudden, a fire burst from his car. He was quick to realize the situation and pulled the car over. He quickly got out of the car and didn't face any injury.
Modern Formula 1 is quite safe, but when incidents like this happen, you get scared and question yourself if the sport is safe?
The other driver Yuki Tsunoda managed to grab 8th position and scored 4 points for the team. Yuki has performed well, and though it's only his 2nd year in F1, it will be amazing to see him perform this year.
AlphaTauri has position 6th with 4 points, thanks to Yuki Tsunoda.
Alfa Romeo
Valterri Bottas has served Mercedes well for the last couple of years. He is really a good driver, if not one of the best. I think Bottas is underrated. He never fought for the championship, but I think he would've won if he tried. 
His time with Mercedes is over, but he is now in Alfa Romeo. If you think he won't be able to perform now, then you are wrong, my friend. He got P6 in the Bahrain GP. He proved his excellence by his performance.
This year, we have a rookie driver and the first Chinese driver to take part in F1, who is none other than Guanyu Zhou. It's always risky with a rookie in the team, but oh boy, Zhou made everyone astonished when he scored 1 point by obtaining P10.
With a grand total of 9 points, Alfa Romeo is holding 4th position in the constructor championship.
Aston Martin
It was really sad day for Sebastian Vettel as he couldn't race in the Bahrain GP because of covid. Nico Hülkenberg replaced him on the track but couldn't score any points.
We all are praying for a quick recovery for Sebastian Vettel. And the other driver Lance Stroll didn't find any luck either on the track.
So no points for Aston Martin. But we all hope things will be different in the future when Vettel is on track.
Alpine
It was a good day for Alpine, I must say. Because while most big players like Ferrari and Mclaren couldn't score a single point, Alpine managed to get 8 points. Both the drivers finished with 10. 
Esteban Ocon finished P7, and Fernando Alonso finished P9. There was a casualty with Esteban Ocon. He touched Micks' car and got a 5-second penalty, but despite that, he got 6 points, which was really important for his team.
Fernando Alonso is a really experienced driver, and I'm happy to see him scoring points.
Williams
After a year gap, Alex Albon is back in Formula 1. But this time in Williams. I really feel bad for this guy because I think he's genuinely a good driver who just needs some time to flourish. 
With Williams, he didn't score any points but got P13. I think he'll come back stronger this year and win some points this year. And Nicholas Latifi didn't score any points. 
So it's no point for Williams after the end of Bahrain GP.
That was all about Bahrain GP 2022. Tell me who's your favorite this year?