Can You Take A Skateboard On A Plane? (TSA Rules)
Skateboard is something you don't want to leave behind in your home. Suppose you're flying somewhere; can you take your precious skateboard with you? Can you take a skateboard on a plane? Will the airlines authority allow you to take your skateboard? Let's find out.
Do you know the "Transportation Security Administration" runs a fantastic website?
Anything you want to take on a plane, you can check TSA website whether there's any restriction on carrying it or not.
So, for you guys' sake, I took a look into their website and found out they have no problem if any passenger carries any skateboard with them.

But as there can be various types of skateboards out there. They suggest that you consult with your airlines about the size and weight of your skateboards.
If you're frequently traveling, you will notice that most airlines will allow you to carry two hand luggage with you. In addition, you can bring your skateboard with you if that falls under the size limits.
Now I've to tell you the sad news.
For the United States, the permissible carry-on luggage size limit is 22″ x 14″ x 9″. And many skateboards lengths start from 28″. So, the skateboard kind of fails in the length test.
But many airlines allow linear inches method of measurement. Now you must be wondering what on earth is that? It means the combined dimension of your luggage should be less than 45″ linear inches, and that way, you can carry that as carry-on luggage.
So, if you have a skateboard like this one,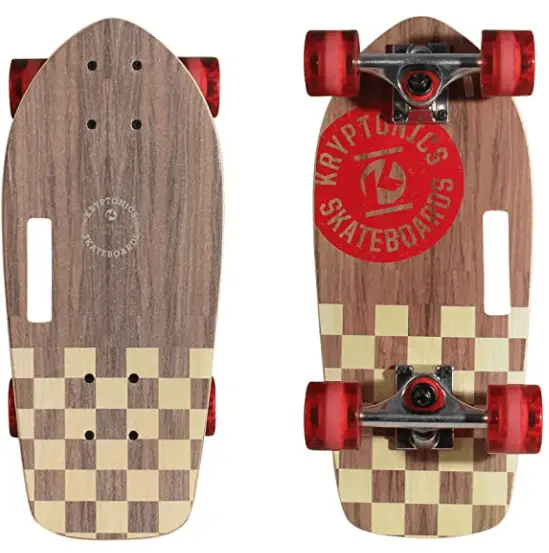 Then you can combine the total dimension 19″ + 15 + 4″ = 38″ which is less than 45″. And you can now fly with the skateboard as carry-on luggage.
If you cannot bring a skateboard in carry-on bags, you can put them in checked luggage. The size limit is 62 linear inches. So, you can easily carry your skateboard. But some longboards may cross the size limit. If that's the case, you may have to pay more for the oversize fee.
Carrying something as checked luggage has its risks as well. Sometimes it gets stolen, sometimes missing. So, keep these things in mind.
You can use a skateboard T Tool to pull off the wheels and carry them with you.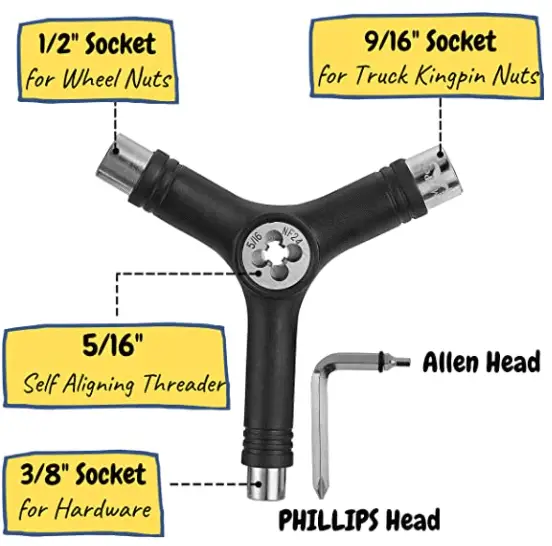 Electric skateboards have lithium batteries in them. You can't carry a lithium battery with you. It must be removed. So, make sure you remove them properly.
I hope after reading this article you got your answer. Can you take a skateboard on a plane? Of course, you can.
If you like this post make sure you check some other posts related to skateboarding.