Go Kart Courtside – Location, Track, Requirements & Pricing
If you're an F1 lover, you must be familiar with the concept of Go Kart. But if you're living in Bangladesh, then chances are you haven't seen this sport a lot. 
Basically, young lads who want to pursue their career in Formula 1 racing start their journey with Go-Kart. 
It's a comparatively small car and has room for only one driver, which will give you the vibe of driving an F1 car. However, as this sport is not popular in Bangladesh, like cricket, there are not many tracks for practicing this sport.
There's another go-kart track called Xtreme Racing in Bangladesh, but that's not today's topic. Recently United Group has launched this go-kart racing track. It's called go kart courtside.
In this guide, I'll share everything regarding this racing track go kart courtside.
Location
The location is Madani Avenue, United City. If you know the permanent campus of UIU (United International University), then spotting this location will be easy for you as this is just adjacent to UIU. In addition, you can spot the location from the main road as it's quite visible.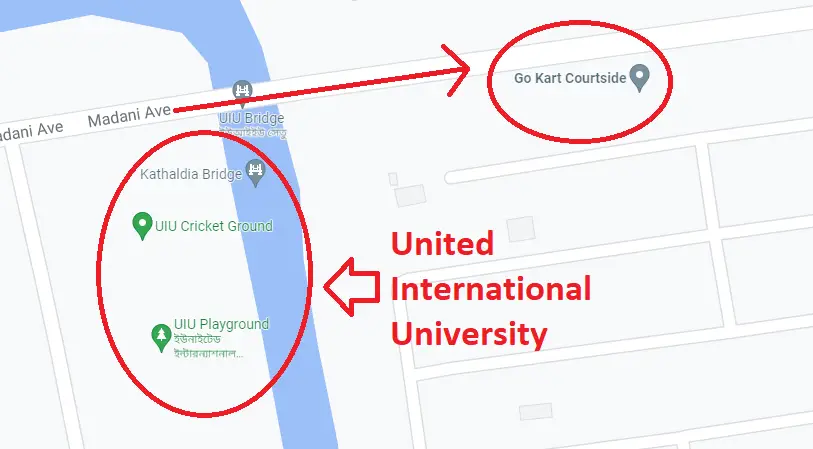 Requirements
To enjoy the ride, there's an age limit at the moment. One has to be at least 16 years old. There's also a height limit. One has to be more than 5′.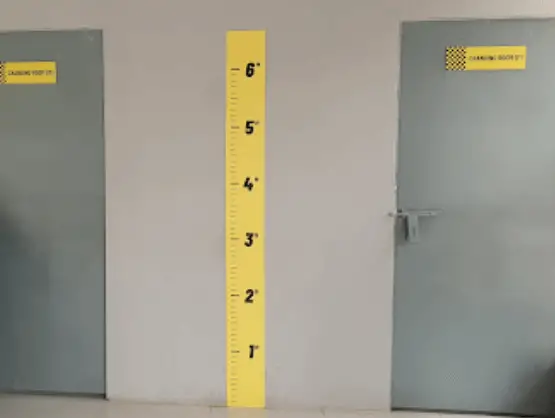 | | |
| --- | --- |
| Minimum Age | 16 years old |
| Minimum Height | 5′ |
Minimum Requirements
The reason behind this is the accelerator pedal is quite far from the sit. So if you're too short, then chances are you won't reach the pedal comfortably.
Track
The track is simple. There's one U loop on one side, and another side has a couple of turns. That's it. It's not too complicated or scary. You can easily memorize the track in your head.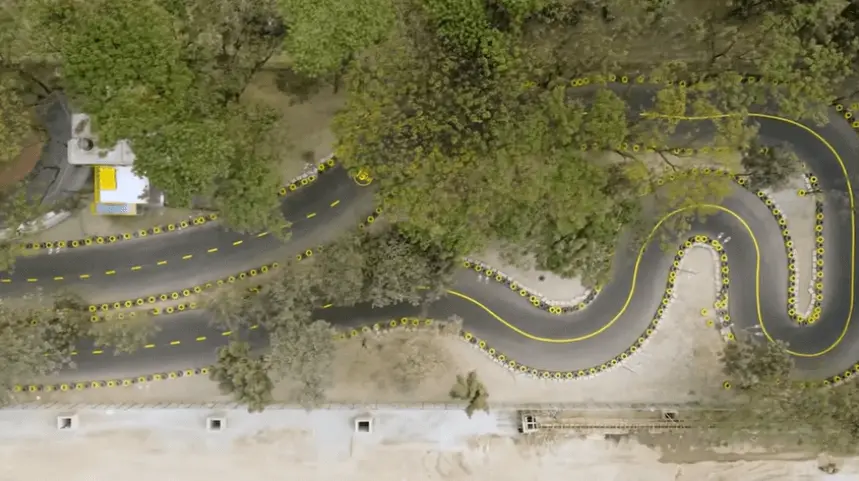 Laps
There will be 3 laps in total. The track is 480 meters. So if you do 3 laps, it will be shy 1.5 km.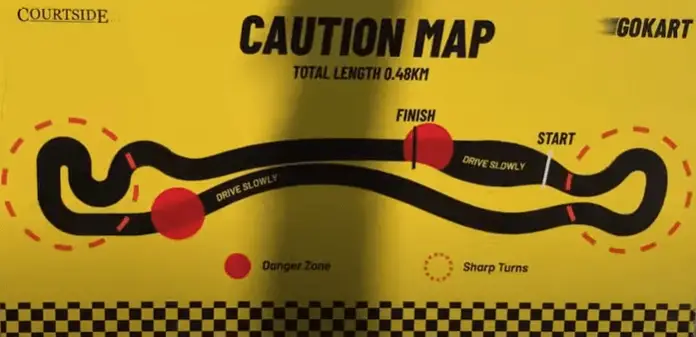 Accessories
You have to wear a helmet for safety purposes. You will be assigned one kart, and you need to memorize the kart number. Because after the race, you can see the leaderboard to check whether you finished first or last. The authority will provide you helmet.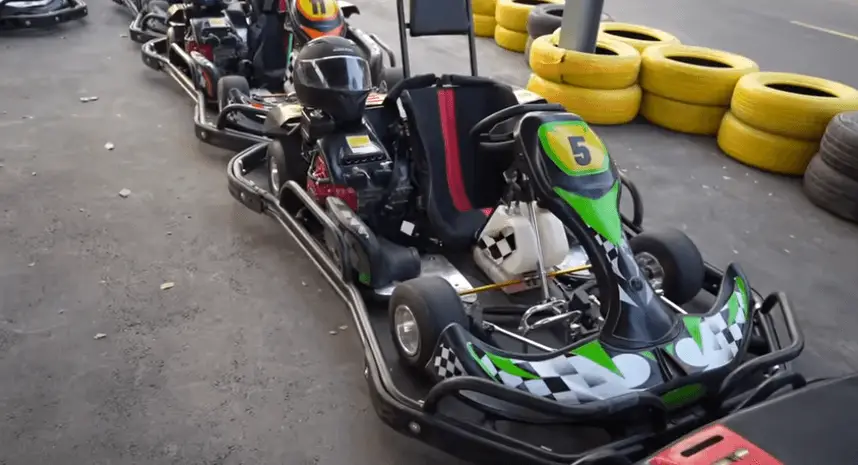 Leaderboard
The leaderboard tracks your time. Whoever takes the least amount of time to finish the race will win.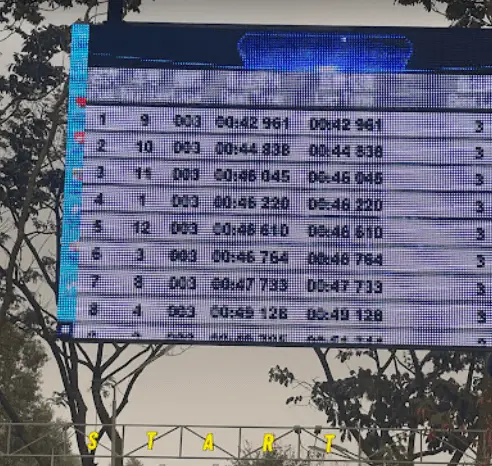 Go-Kart Specifications
All kart has Honda engines.
Driving Rules
Before the race, professional instructors will show you how to accelerate and handle the go-kart. Even if you don't know how to drive, you will be good to go as it's really easy to drive these things.
Pricing
Currently, there are five packages that you can avail of. If you go alone, the price will be 500 BDT for 3 laps. 
But if you go with your friends or family, you can choose "Race with friends" or "Race with family" options, which will be cost-effective. 
For younger members of the family, they have a bumper car option.
Customer Application Form
If you want to take this go-kart experience, you have to fill out a customer application form. In the form, you need to provide some personal information like your name, address, etc. 
There are a couple of rules written in the form. Such as;
The track marshall will give you all the necessary briefing before starting the race. You need to listen to that attentively.
You need to wear appropriate clothes. If you need a jacket, you can ask for one. They will provide you if they have it in their arsenal.
As it's a racing track, safety comes first. You need to wear a helmet.
If you have long hair, then you need to tie up the hair and keep it inside the helmet for safety purposes.
You can't drive if you're on drugs or intoxicated.
If you're suffering from heart problems, then it's advised not to drive.
If you have any back pain or neck pain, then it's advised not to drive.
You can't make a collision with another go-kart knowingly.
You can't bump into partitions knowingly.
There are 3 flags; green, yellow and red. You can drive under green; you need to slow under yellow. You can't drive under a red flag.
Follow the instructions that the track marshall gives.
Don't get out of the kart during a session. If anything happens, for example, your car stops out of nowhere, wait for the crew to come to you.
Drive safely so that other drivers don't feel threatened by you.
If a driver damages any property of the go-kart arena, then he or she must financially compensate for the damage accordingly.
These are the rules of the form. You need to read them thoroughly. Then you need to sign it and acknowledge that you understand all the rules. 
Feedback from people
This go-kart track was opened for all on 21st January 2022. After that, many race enthusiast people from around the city have visited this recreation center. Everyone has enjoyed this ride, but they all have one complaint in common: the lap count is too low. 
Like the entire ride will be over within 3 to 4 minutes if you don't face any collision with anyone. If people could race couple more laps for the same price, they would've been more satisfied.
Conclusion
Overall, it's a must-visit place for enjoyment. Unfortunately, Dhaka is considered the city of concrete. Here, the number of places people can go with family and friends is very low. 
Having a go-kart racing track in the city is a blessing. Let me know whether you visited go kart courtside or not. If Yes, what was your experience like?
I share different sports-related content on this website. If you want, you can follow some other posts of mine that I've linked below. 
Running a half marathon for the first time.
If you're interested in Go Kart, you must also be interested in Formula 1. So check 2022 Formula 1 changes.
Till next time, take care.